Last Friday… I was one of the lucky ones who was able to get an iPhone 5. I didn't have to pre-order, or wait in line, I simply walked into an AT&T store and said "I want a white one.".  They said they had it, I got it, end of story… but really there is more to the story!  My wife Kim, for the last 6 years, had a rotary dial telephone. Because of her new job and the people that she works with (20-somethings), she felt compelled to learn to text (and those of you that have texted on an old flip phone, know just how cumbersome that can be).
The plan was I could upgrade to the iPhone 5 (with grandfathered unlimited data), and she could get by with my old 3GS, and all would be happy! There's only one problem… Kim is not a huge advocate of change! I was able to set up my iPhone with all the old data, and convert the 3GS to a new account specifically for her. But in order to do so, I had to update her computer software system to utilize all the new features included in the new IOS6 (new iPhone software). That meant, new things she had to learn… and get used to!!!
If you're like most people… you love logging into Facebook and seeing all the things that have subtly changed (just kidding)! When timeline first came out, there was the usual push back… "You've ruined it"… "I don't understand this"… and so on!  Change, when it comes to computers, is no longer a choice or option, it's a daily occurrence. I'm not trying to be mean or uncaring, but get used to it!
Well, change is a lot easier to understand with some information & instructions! Here are a few things that have been upgraded or added to Facebook that you may (or may not) be aware of, that can help you get more out of this social networking staple!
Personal
1) Subscribers – "I Always Feel Like… Somebody's Watching Me!"
If you don't want to (or can't) add somebody as a friend, you still can follow their posts. Use the SUSCRIBE feature inside of Facebook. It was designed to allow people to follow journalists, celebrities, and political figures without them hitting their 5000 person fan limit. Fan (also called Business) pages were created to allow celebs & brands to have millions of followers. By simply going to a person's profile, you can click the subscribe button, and then every time they post you will see their posts on your newsfeed. The difference between friending somebody and subscribing is, you cannot interact with their posts, but can read them!
This is a two-way street… People can also subscribe to you and choose what they see… all posts or some posts. Subscribers cannot see your personal data nor can they comment on what you post or interact with you… But I suggest you take a look at it… You never know who's watching you!
2) Life Events
Life Events are a way for you to publicize specific dates in your life such as; when you got married, when you had a child, or anything specific to your life! In order to add a Life Event,  you have to go to your profile account (it cannot be added from your newsfeed).  When you try to add a status update, you'll see Life Events as the last option.  Simply click on it and gives you a handful of options including; Work & Education, Family Relationships, Home & Living, Health & Wellness, Travel & Experiences, and so on. Select one of those options and it gives you more options on the right.  Then you can add more details, upload photos, and then ultimately save to add to your timeline. It's a way to add more details about things that happen in your life, on specific dates.
3) Post to Lists (Now Called Friends)
Lists are kind of a, cool and underused feature in Facebook. To see and add lists you have to go to your newsfeed, and depending on how much info you have there, you may have to look for them. You have 2 different lists options… you can choose Friends or Interests (interests are located lower on the screen). Once you select either one, you can create a list based on things like; family, business, close friends, high school, or whatever you want to set up. When you choose interests, you can pick whatever things you're interested in; music, bacon, whatever.
Once you select a list, you can manage or add people who are currently friends. Keep in mind that these are friends associated with your personal profile, and lists are not associated with your business page (even though you can create a list of people associated with your business). Interests can be people or pages that you have personally liked!
The other thing about lists, is that when you select to view a list, you will see a newsfeed from only those particular people.  It lets you narrow down what's happening in your family, or what's happening with a particular segment of your friends. It's a really nice way to organize information, and to better respond to people that you most care about.
You can choose to manage a list by adding and deleting people at any given time. Lists are primarily an organizational tool, but when you comment on anything that's seen in the list, you're commenting as if you were just doing a normal Facebook post.
4) Seen By – Groups
Another feature similar to lists, is Groups. Groups come in a couple of different flavors… they can be open groups where anybody can join, or they can be close groups where people have to be approved. These come in handy for; homeowners associations, networking groups, or any kind groups were you want to be able to manage the people that get in there.
The difference between Friends Lists, Interests, and Groups, is when you post to a group, only the people in that group will see those comments. So now you have a way of keeping your communications limited to a select group of people that you only want to see specific messages.
Business
The following 2 options only are available if you have a business page. Keep in mind that business pages are open to everybody, so anything you post to a business page, people can like, interact with, and see everything that's being posted. Getting more people to actually see your posts is a topic for another blog.
5) Scheduled Posts
Just like with tools such as TweetDeck or HootSuite… you can actually set the time that your posts are shown. If you are too busy to post at a specific time, or have something coming up that you would like to mention,  you can Schedule Posts to be shown at a future date & time.
To do this… go to your business page and start a post. You'll see in the lower left-hand corner, something that looks like a clock. Click on it, and you'll get to enter the year, the date, the time, and so on… and you can schedule when that particular post is seen. If you only have the time once a week to do post, you can add scheduled posts at specific times so that all fans of your business can be regularly informed.
6) Promoted Posts
Most of all the other things I've talked about tonight are cool… Promoted Posts are NOT cool! This is a way that Facebook has tried to make money using business pages… by charging you to let everyone, who's a fan of your business, to see what you post!
Even before you finish your post, next to the post button is a drop-down that says promote. You have the choice of choosing people who like your page, or people who like your page and their friends. You can start with a budget of $5 or $10, but ultimately you choose what you want to spend. They tell you what the perspective reach for this post is, but there are no guarantees!
So if you have something incredibly important to promote like a new program, presentation, or something that will grow your business… It may be worth spending $5 to $20 with Facebook to try to get more people to see it.
But if it's really that good and important, I suggest you simply share the post on your personal timeline (unless it's a conflict of interest between a personal and business issue). The choice is yours but ultimately Facebook has to make money to survive and they count on this and Facebook Ads to help them do that.
Conclusion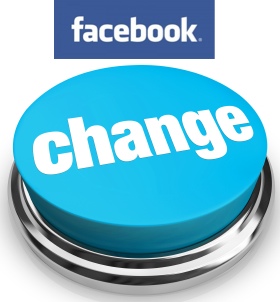 I hope you found these new features useful and that you've learned something. If there's something else you'd like to learn about, please comment back on this post. And if you need more detailed information, feel free to call or contact me and I'd be happy to spend some time with you on a one-on-one basis, to teach you how to better use Facebook and some of its many new and ever-changing features.
I look forward to hearing your comments and feedback… Thanks!